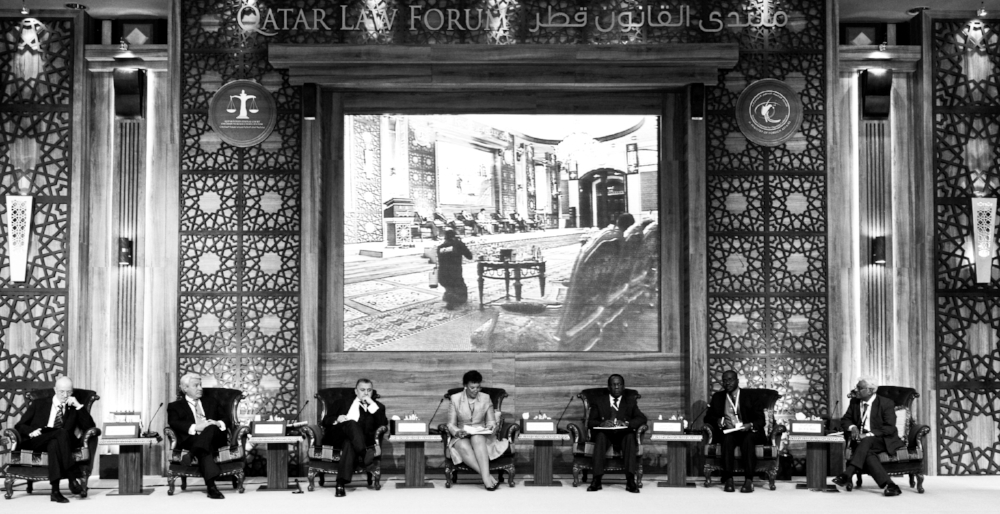 The focus of Qatar Law Forum 2017 will be Goal 16 of the United Nations Sustainable Development Goals: Peace, Justice and Strong Institutions. If society does not offer peace, stability, human rights and effective governance based on the rule of law we cannot hope for sustainable development.
Qatar Law Forum 2017 provides an opportunity to identify some practical steps toward the realisation of Goal 16. Given the standing of the delegates, the Forum provides an unparalleled opportunity for face to face dialogue and it is intended that as in previous Forums the impact of discussions initiated will continue far beyond the Forum.
There will be four plenary sessions all interlinked to Goal 16 and the rule of law:
The Rule of Law – Combatting Corruption
The Rule of Law – Protecting and Enabling Displaced Persons
The Rule of Law – Strong and Judicial Institutions; Tackling Delay
The Rule of Law – Financial Inclusion
Following the successful format of the previous years, all sessions will be discussion based. Integral to the programme is the role of young lawyers from around the world and within Qatar, and the Forum will play a part in further nurturing the cornerstone of a future legal community committed to the rule of law.